These quick and easy healthy meals are designed for convenience; designed for healthy well being. It's good if you have got a packed schedule, however, don't wish to compromise your health with any other thing that will not benefit you.
1. Cauliflower Chowder
Image credit: damndelicious.net
Very yummy, creamy and low carb soup for those chilly nights time of the week. Perfect for weight loss and can make you fill fuller in no time.
Get the recipes here
2. Dark Chocolate Trail Mix Bites.
Image credit: therealfoodrds.com
These dark chocolate trail mix bites are small thereby making them a perfect portable snack.
They are simple and easy to make and yet so pretty and delicious! This snack is very good for holidays gift, birthdays or even for a pack launch snacks.
Jessica & Stacie, get the recipes here.
3. Roasted Vegetable Buddha Bowls.
Image credit: minimalistbaker.com
This is a perfect meal to start with. Packed with High fiber, Vitamin C, K, E, Rich in folate and potassium. The ingredient for these recipes is 16 and takes 25 minutes. to prepare.
The 3 vegetables like; broccoli, sprouts, and cabbage are really high in sulfur – which has compounds linked to anti-cancer research. Yummy easy healthy meals
By Kelly at Life Made Sweeter.  Get the recipe here.
4. Apple & Banana Quinoa Oat Bites.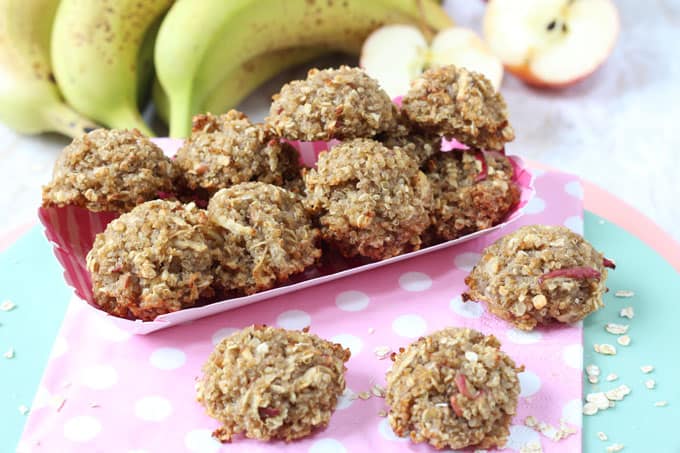 Image credit: myfussyeater.com
Apple: Perfect for weight loss; made for kids and enjoyed by everyone!
Quinoa and oats showing up however I needed to incorporate something with bananas attributable to their prominence.
Banana is rich in fiber and also high vitamin B6. It protects the body against type 2 diabetes. as well. What a delicious easy healthy meals
By Ciara Attwell at myfussyeater.com.  Get the recipes here.
5. Bulgur with Creamy Spiced Carrot and Raisin.
Image credit: delish.com
This meal is perfect for weight loss. Very delicious and easy to make. It takes 15 minutes. to make and sure to satisfy anything you might be craving.
Bulgur, Carrots and Greek yogurt are low in fat which makes more suitable for fat burn.
By Delish. Click here for the recipe.
6. Oatmeal Peanut Butter Protein Balls.
Image credit: butterwithasideofbread.com
These are healthy, filling and delicious protein ball recipe, packed with fiber, and healthy fats to keep you full and going throughout the day. They are very easy to make and is a perfect snack for all
To prepare this wonderful snack, you will need just 7 ingredients like oats, peanut butter, honey, flaxseed, Rice Krispies, coconut oil and a little bit of vanilla.
And these Peanut Butter Protein Balls take super 10 minutes to make.
by Nellie at butterwithasideofbread.com. Get the recipe here.
7. Quinoa Enchilada Casserole
This recipe is a healthy enchilada bake chockfull of quinoa, black beans and with cheesy like goodness. Great and perfect recipes to start your day with.
Get the recipes here
8. Overnight Coconut Quinoa Porridge with Berries.
Image credit: bbcgoodfood
These simple, easy, and delicious healthy meal is great for breakfast.
Quinoa on its own is a rich source of iron and magnesium, and they are both vital for the body healthy energy levels.
It takes 15 minutes. to prepare
Chia seeds are high in fiber, packed with antioxidants, and just like to quinoa, they are also high in magnesium.
By Rachel Brathen.  Get the recipe here.
9. Zesty Shrimp & Black Bean Salad.
This is a faster healthy meal if you want a low-calorie food that will make you feel full and they are a great meal for all those hot summer days.
They are loaded with Gluten-free, Low calorie, Low sodium, Low sugar.
It's so easy to make and can take 20 minutes to make.
By Eating Well.  Recipe here.
10. Herb Onion Frittata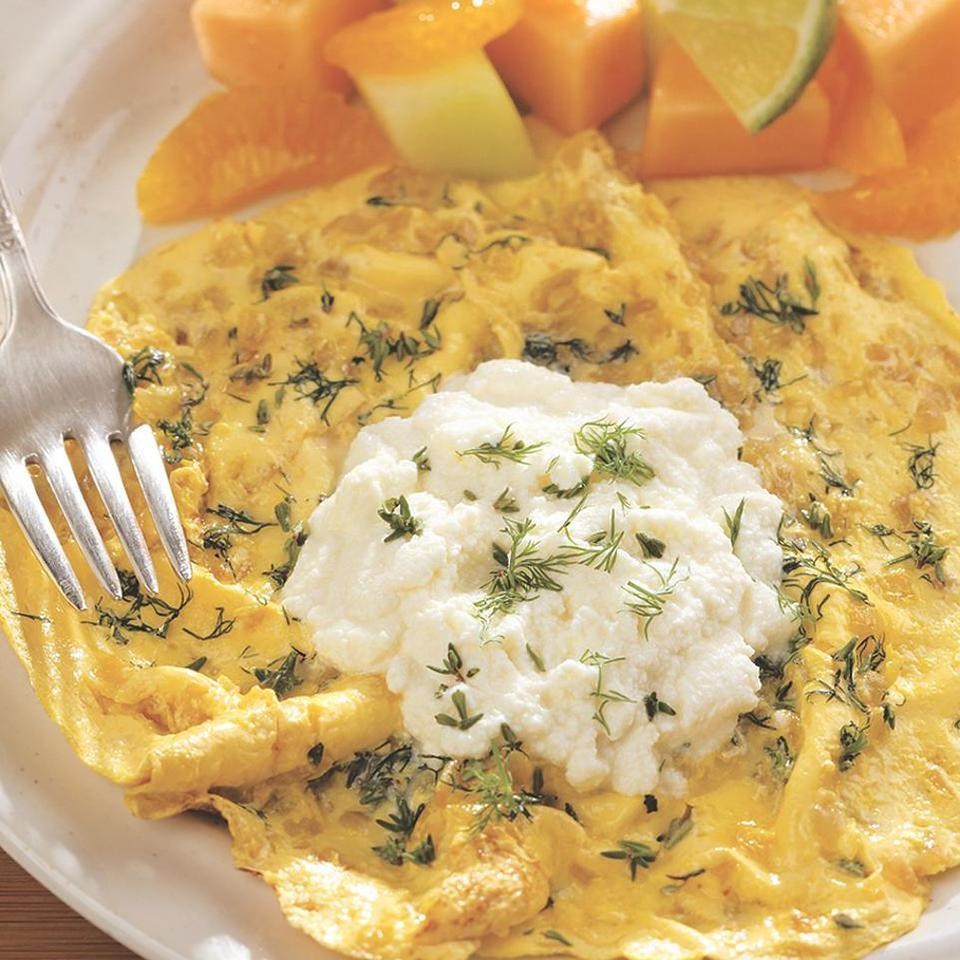 Image credit: eatingwell.com
These recipes make use of liquid egg and the cholesterol and fat it contains aren't that bad for you.
On like pizza and mashed potatoes, this frittata tastes delicious and is perfect for breakfast.
from eating well. get the recipes here
11. 30 Minute Orange Ginger Zucchini Noodle & Chickpea Bowls.
Image credit: shelikesfood.com
I love these wonderful recipes. Its one of my best summer ingredient is zucchini. Taste great and perfect anytime.
It contains Gluten-free, Vegetarian, Vegan, vitamin A, magnesium, folate, potassium, copper, and phosphorus and good for weight loss.
Takes just 30 Minutes to cook.
By Izzy at She Likes Food.  Click here for the recipe.
12.Vegan Avocado Toast.
Just one toast of bread with added creamy avocado mix and you are good to go. It's an easy meal to eat on your way to work.
The fruit is packed with lots of fiber and is as well low saturated fats and takes 5minutes to make
By Dana at Minimalist Baker.  Get the recipe here .
13. Quinoa Black Bean Tacos
Image credit: damndelicious.net
This recipes is easy and fast to make. it's a healthy meal to start your day with and can also make you get fuller.
Get the recipes here
Note:
Try to include lots of low-carbs vegetables in your diet. If your target is to remain under 50 grams of carbs per day, then have lots of veggies and one fruit per day.
And if you're healthy, lean and active, you can add more potatoes and sweet potatoes, as well as some healthy grains like oats to your diet.
If you enjoyed this post on 13 Quick And Easy Healthy Meals or have any questions, please leave a comment below and don't forget to like and share.  The buttons are just below!